FOR IMMEDIATE RELEASE
For more information, contact:
Christina Wegner
Cedarburg Education Foundation Board Member
[email protected]
Mobile: 414.531.8818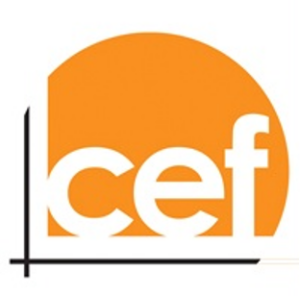 Cedarburg Education Foundation Proudly Presents the 2021 Bulldog Gala
Art donation made by Karen and Paul Yank of Cedarburg, Wisconsin
CEDARBURG, Wis.  (October 29, 2021) – The Bulldog Gala is Cedarburg Education Foundation's largest fundraising event of the year. Featuring dinner, entertainment, live & silent auctions, and a raffle. The generosity of the community will support the arts as an integral component of the Cedarburg School District's comprehensive STEAM initiatives.
"The overwhelming support of local artists has been incredible!" says Mark Repenshek, Cedarburg Education Foundation President "We are looking forward to highlighting the "A" in STEAM through the amazing, donated contributions of our local artists to CEF's premier fundraising event!"
Help support our kids with 21st Century Arts Opportunities. The Bulldog Gala is all about An Evening for the Arts! The Cedarburg Education Foundation has designed a three-year strategic fundraising plan to focus on Putting the "A" in STEAM. This Campaign will provide financial support for aligned strategies across the entire Cedarburg School District from our incredible elementary schools through middle and into high school.
Karen Yank and the late Paul Yank, a father/daughter artistic duo from Cedarburg, Wisconsin have been deep in the worldwide art scene for many years. Karen is a graduate of Cedarburg High School, Class of 1979. They have each generously donated a piece of their art that will be available on the silent auction beginning on Friday, November 5th.
Karen Yank donated a piece from her "XO Series" said, "I incorporate circular images referencing all that is natural; such as the sun, moon, earth, cycles of life, time, repetition and the notion of unity. The "X" reflects transit themes of crossing, intersecting, joining, and marking a point in time or space. Also, I use the two symbols combined as a show of affection for the world as a whole."
Karen Yank
"XO for Education"
Steel and Stainless steel
11" x 11" x 1″
2021
Value: $1,900.00
Minimum Bid: $600.00
Paul Yank
Cast Aluminum
Approximate size: 10" x 10″
Date unknown
Value: $1,800.00
Minimum Bid: $600.00
More about Karen and Paul Yank –
Karen Yank – https://karenyank.com/more
Paul Yank – https://paulyank.com/
Cedarburg Education Foundation seeks donations for various needs including funds to operate and in support of new and current grants. Donations can be made by visiting www.cef4kids.org/donate-today/or by calling (414) 207-0314, or via e-mail to Paul Shane (Donor Committee Chair) at [email protected].
About Cedarburg Education Foundation
The Cedarburg Education Foundation (CEF) is a 501(c) 3 non-profit corporation that was created in January of 2006. The CEF is a self-sustaining partner with schools and community, sharing the pride, passion, and excitement of creating educational excellence for our students. The Foundation prudently receives, manages, and invests contributions to achieve the optimum benefit for the children of the community. The CEF provides grants and additional funding for special projects geared toward enhancing academic achievement. Grants support curriculum innovation and the equipment and materials to implement that curriculum, and fund special projects for School District students, teachers, administrators, and staff members.
INSTAGRAM:
https://www.instagram.com/cedarburgeducation/
FACEBOOK:
https://www.facebook.com/CEFgala
LINKEDIN:
https://www.linkedin.com/company/cef4kids/about/
YOUTUBE:
https://www.youtube.com/channel/UCDAtph51mRuWmbQGatCmTlA
WEBSITE:
#  #  #