FOR IMMEDIATE RELEASE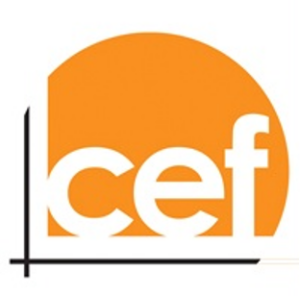 For more information, contact:
Christina Wegner
Cedarburg Education Foundation Board Member
[email protected]
Mobile: 414.531.8818
Cedarburg Education Foundation Proudly Presents the 2021 Bulldog Gala
Special thanks to our presenting sponsor Olsen's Piggly Wiggly of Cedarburg
 CEDARBURG, Wis.  (October 8, 2021) – The Bulldog Gala is Cedarburg Education Foundation's largest fundraising event of the year. Featuring dinner, entertainment, live & silent auctions, and a raffle. Your support will bring together the community, local business, and Cedarburg School District families for a grand evening of food & fun! We look forward to seeing you at The Bog to support our incredible educators, administrators, staff and students. Your generosity will support the arts as an integral component of the Cedarburg School District's comprehensive STEAM initiatives.
"After a year without the gala, we are thrilled to be able to bring our community back together for our largest fundraising event of the year! We are looking forward to entertainment by Ross Catterton, a Wisconsin born singer and some incredible auction items from artist like Karen Yank, a Cedarburg High School graduate that has brought her great acclaim." said Gala Chair Deanna Montague.
Help support our kids with 21st Century Arts Opportunities. The Bulldog Gala is all about An Evening for the Arts! The Cedarburg Education Foundation has designed a three-year strategic fundraising plan to focus on Putting the "A" in STEAM. This Campaign will provide financial support for aligned strategies across the entire Cedarburg School District from our incredible elementary schools through middle and into high school.
By way of background, the foundation initiatives include but not limited to –
2020/21 Visioning
Digital Media Course
New CHS Media Studio Vision Team
Mentoring Support
 2021/22 Refinement
Acquire New Equipment
Staff Film Educator
Integrated Course Development
Powder Coating system with Oven
Spectra Chrome Painting System
Lost Wax Casting Machine
2022/23 Implement
Course deployment
Inaugural Student File Festival
Media Studio Staffing
Direct to Garment T-shirt Printer
 2023/24 Extend
Partnership with community businesses
Exploration of music/orchestra program
Cedarburg Education Foundation seeks donations for various needs including funds to operate and in support of new and current grants. Donations can be made by visiting www.cef4kids.org/donate-today/or by calling (414) 207-0314, or via e-mail to Paul Shane (Donor Committee Chair) at [email protected].
About Cedarburg Education Foundation
The Cedarburg Education Foundation (CEF) is a 501(c) 3 non-profit corporation that was created in January of 2006. The CEF is a self-sustaining partner with schools and community, sharing the pride, passion, and excitement of creating educational excellence for our students. The Foundation prudently receives, manages, and invests contributions to achieve the optimum benefit for the children of the community. The CEF provides grants and additional funding for special projects geared toward enhancing academic achievement. Grants support curriculum innovation and the equipment and materials to implement that curriculum, and fund special projects for School District students, teachers, administrators, and staff members.
INSTAGRAM:
https://www.instagram.com/cedarburgeducation/
FACEBOOK:
https://www.facebook.com/CEFgala
LINKEDIN:
https://www.linkedin.com/company/cef4kids/about/
YOUTUBE:
https://www.youtube.com/channel/UCDAtph51mRuWmbQGatCmTlA
WEBSITE:
#  #  #